Elegant and subtle carpet Gravel 68209 - 140x200 cm
A touch of classic in your interior
Complete your interior with the Gravel carpet and create an oasis of peace and tranquillity. The texture of the rug, made from pure grey wool, is luxuriously soft and strong, making it particularly suited to living rooms and bedrooms, rooms where comfort is of the utmost importance. The carpet is very subtle in colour, making it suitable for many types of interiors.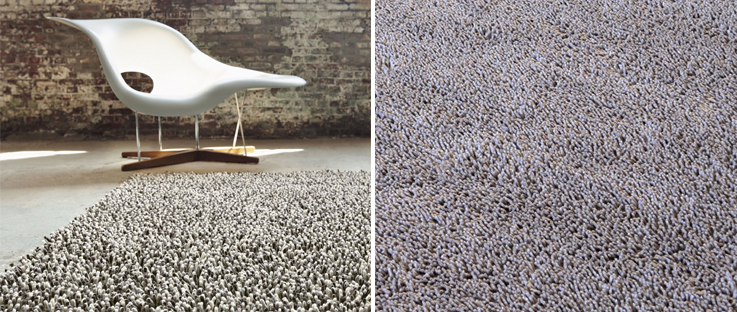 Decent Gravel Collection
TheGravel collection is one of the rich collections of the leading manufacturer Brink and Campman, produced in Holland. These woven dense carpets offer the luxurious texture of pure wool with a total weight of approximately 4400 grams per square metre. The yarns are treated with a specialized process and felted to anchor the loose strands to ensure minimal loosening of the carpet fibers.
Brink & Campman
Brink & Campman has specialised in a variety of carpet qualities over the years. Each quality has its own look, features and capabilities. The variety of techniques, which are always translated into the characteristic Brink & Campman handwriting, creates the diversity of our collection. Throughout its existence, Brink & Campman has collaborated with other manufacturers to produce unique carpets annually.

We want your furniture to last as long as possible. Because we know that proper maintenance plays an important role in its durability, we have prepared some tips and recommendations on how to care for different types of surfaces and what to avoid >> furniture care.
| | |
| --- | --- |
| Width | 1400 |
| Depth | 2000 |
| Overall height | 45 |
| Packaging | 1 |
| Guarantee | 24 |
| Material | Vlna |