Perfect Tread Kashba Stack 048500 - 160x230 cm
Softness and luxury
The Kashba Stack rug from Brink & Campman features an abstract geometric pattern in harmonious, trendy tones and is ideal for any interior. Flat woven joints of pure wool in rich shades of red, a layer of border lines at each end that adds a distinctly bohemian touch, all characterise the Kashba Stack rug. Particularly suitable for Scandinavian, bohemian and modern interiors, it will find its place in the living room or dining room as a striking design accessory. Wool rugs are the ideal choice for family homes due to their durability, high stain resistance and natural flame retardancy.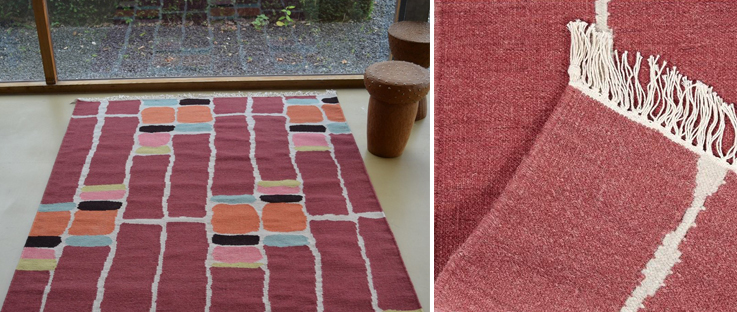 The distinctive and elegant Kashba collection
Colourful and glamorous, that's exactly what the Kashba collection from Brink & Campman is all about. They are a selection of trendy and modern designer carpets. Whether it's the alluring abstract design or the eye-catching stripes, these rugs are sure to accentuate all kinds of interiors. Made from pure wool, these rugs exude high-quality craftsmanship. These eye-catching wool rugs are exquisitely crafted and are hand tufted to highlight luxurious textures and sumptuous tones. Completely on trend yet effortlessly timeless, this collection adds an element of luxury and elegance to any interior scheme.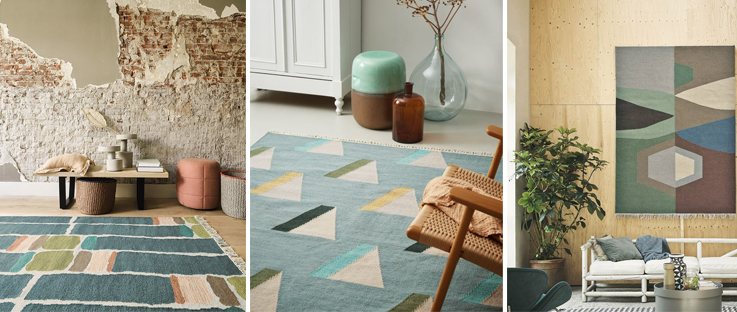 Brink & Campman
Brink & Campman has specialised in different qualities of carpet over the years. Each quality has its own look, features and capabilities. The variety of techniques, which are always translated into the characteristic Brink & Campman handwriting, creates the diversity of our collection. Throughout its existence, Brink & Campman has collaborated with other manufacturers to produce unique carpets annually.

We want your furniture to last as long as possible. Because we know that proper maintenance plays an important role in its durability, we have prepared some tips and recommendations on how to care for different types of surfaces and what to avoid >> furniture care.
| | |
| --- | --- |
| Width | 1600 |
| Depth | 2300 |
| Overall height | 5 |
| Packaging | 1 |
| Guarantee | 24 |
| Material | Vlna |