Soft Carpet Quartz
Fancy elegance
A sophisticated combination of pure new wool and lustrous tencel, this fluffy Qaurtz rug from Brink & Campman will add a cosy element to any bedroom or living room. It imitates the look of quartz and gives the interior a luxurious look. Composed of harmonious silver grey shades, it fits seamlessly into any interior without overpowering your original decor. Wool carpets are incredibly durable and naturally stain resistant, while tencel adds a silky texture and beautiful sheen.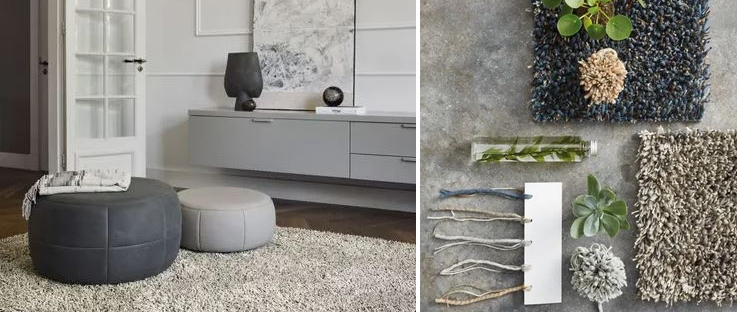 Luxury Quartz Collection
TheQuartz Collection is designed by Brink & Campman, one of the world's most innovative carpet manufacturers. The quartz design is available in 5 colours. The collection is woven and made from pure new wool and TENCEL. Each has a coordinating thick and thin yarn that will enhance any modern interior. It is anti-static, sound absorbent, comfortable and suitable for flooring with a pile height of 35mm.
Brink & Campman
Brink & Campman has specialised in different qualities of carpet over the years. Each quality has its own look, features and possibilities. The variety of techniques, which are always translated into the characteristic Brink & Campman handwriting, creates the diversity of our collection. Throughout its existence, Brink & Campman has collaborated with other manufacturers to produce unique carpets annually.

We want your furniture to last as long as possible. Because we know that proper maintenance plays an important role in its durability, we have prepared some tips and recommendations on how to care for different types of surfaces and what to avoid >> furniture care.
| | |
| --- | --- |
| Packaging | 1 |
| Guarantee | 24 |
| Material | Vlna |