Welcome to Alax!


We have been with you for 28 years! Alax is an established manufacturing and trading company that provides comprehensive services in creating and carrying out interior solutions for commercial and residential projects. This Czech family company was founded in 1992 and currently employs around 50 in-house and external staff. 
Today, ALAX offers solutions for almost all types of interiors. Historically, the company has long been dedicated to "professional interiors", i.e. office, medical, hotel, restaurant, nursing and school interiors, as well as library equipment. Since 2001, ALAX has held a quality certificate in accordance with the EN ISO 9001: 2000 standards, and in 2004 ALAX furniture systems were awarded the Ecologically friendly product trademark.
Over the years, ALAX has also focused on designing and supplying home interiors, children's furniture, furniture for living rooms, bedrooms and halls, as well as designer seating furniture. We offer custom manufacturing as well as designer home furniture, lighting and accessories from renowned European companies such as Pedrali, Innovation, Vondom, Magis and Andreu World. See all our brands.
About us
Alax was founded in 1992 out of a love of design. The humble dream of "Making living nicer" has become a large-scale project that today works with more than 23,000 products, including more than 10 million material and other variants. We love design and we enjoy designing, which is why in our 28 years on the Czech market we have established cooperation with a large number of architects and designers, to whom we provide professional support. We are happy with every successful realization and every satisfied client. The company is thriving mainly thanks to great employees who are constantly moving the company forward.  
Implementation

In addition to selling quality and designer products from renowned companies, our company Alax also deals with implementing public and private interiors. We already have hundreds of projects in our portfolio and are constantly working on new ones. In addition to office and medical premises, we have also implemented hotels, restaurants, shopping centres and boutiques. It is worth mentioning, for example, the offices of Renault and Kiwi.com, the H55 community centre and the Holiday Inn, DUO and Miss Sophie's Downtown hotels. 

The satisfaction of our clients is our number one priority, which is why we are very happy that many of them return to us or leave us positive references. If you would like to help with your implementation, do not hesitate to contact us.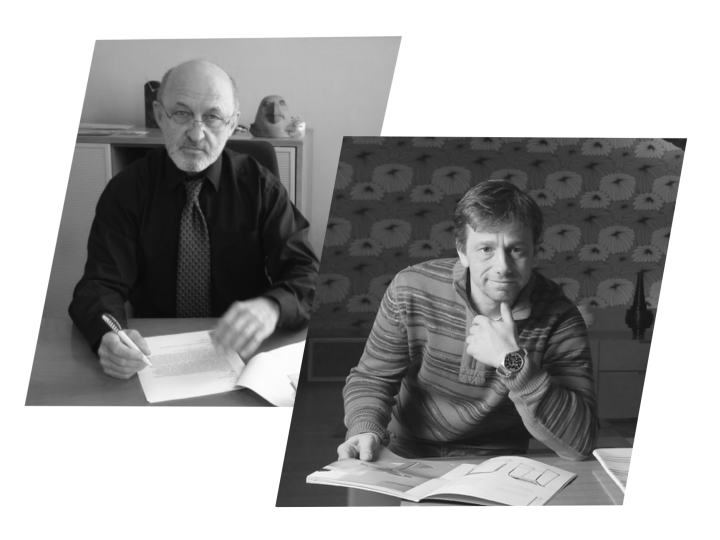 ALAX was founded in 1992 by Ing. Josef Skála. At the beginning of everything was the production of quality metal chairs and armchairs, which were successfully sold on the "Czechoslovak market". In 1995, Mgr. Otto Cabala became the current owner and director of the company, who, in addition to his youth, also had a business spirit and a visionary gift. "The company did not manage its production in the first years, the demand was greater than the production capacity," recalls Mgr. Otto Cabala. "Gradually, however, the Czech market was flooded with similar goods from around the world and we were exposed to huge competition. Our advantage was immense efficiency, the desire to create and build, and moreover, we were not afraid to take risks. We started to saturate the demand for the missing assortment and slowly change our range. "At first, the company focused on healthcare. Producing medical chairs opened the door to the world of hospitals and surgeries, and soon Alax completely furnished hospitals throughout the Czech Republic, doctors' surgeries and retirement homes. Subsequently, the company also produced its own office furniture and became an important player in furnishing libraries, schools, hotels and restaurants. In 2005, we developed the children's design furniture AlaxDOMINO and entered the world of residential interiors. Over the years, Alax has established cooperation with the most important and most progressive European brands with designer furniture.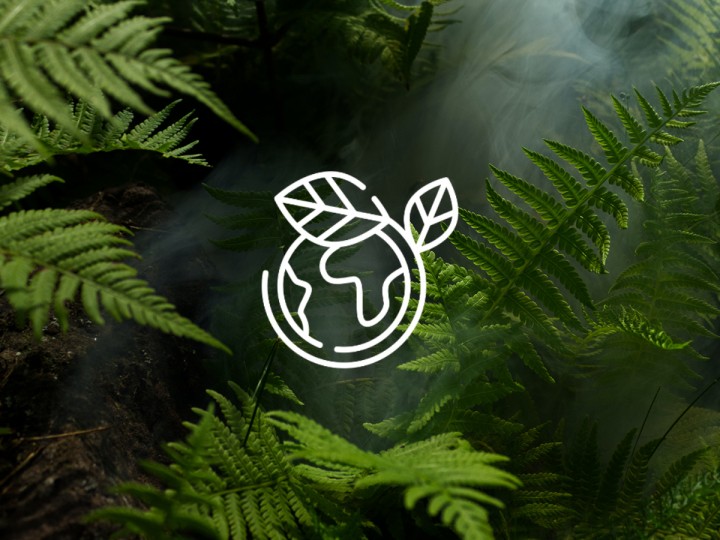 Alax loves the planet

We are on a mission to create a better life for as many people as possible, which is why we strive to help. We regularly send funds to the Dobrý Anděl Foundation, in recent years we have contributed to the non-profit organization People in Need, and when the first wave of coronavirus hit the world, we created a transparent account to help Italy, one of the hardest hit countries. During the first wave in the Czech Republic, we also sent veils to those in need. We are always looking for new ways to help and create a better life on our planet. 

This is also linked to our commitment to sustainability, where we strive to have a positive impact on people and the planet, whatever we do. We select furniture with an FSC certificate, which guarantees the customer that the wood or wood product comes from a carefully managed forest, and with Greenguard certification. The furniture, which boasts this certificate, meets the strictest standards in terms of chemical emissions. We work with suppliers who operate in the spirit of Fair Trade and who have switched to production from recycled materials. We care about the quality of the environment, which is why we are constantly improving in this sector.
Alax structure

Wondering how our company actually works? How big is Alax and who takes care of client service, marketing or interior design? We present you our design, business, web, implementation and other teams, without which the company could not function. The company's focus is located in Karlín, while the implementation team is associated with our warehouse, which you will find in Hostivař. In addition to these teams, we have, of course, a back office, import manager and management, without whom it simply would not be possible. IT and programming services are provided by external partners and supervised by Otto Cabala.

We are constantly trying to select the highest quality products with top design and our team is looking for new brands that we could offer on the Czech market. We have three decades of work, hundreds of implemented large projects, thousands of implementations, 28 years of experience, a relentless desire to create and, in addition, a great team. And that could be the reason why you give us your trust and your project.
We understand our work

We are number one in what we do. We want to know all the products that we offer in our e-shop or for interior or exterior realizations like the back of our hands. That is why every year we visit our Czech and foreign partners as part of team building, where we take a closer look at production processes and innovations. At the same time, we regularly organize training, thanks to which we are always one step ahead of our competition. Through this process, we can provide clients with all the information about the products we offer.
"You can't create without inspiration, you can't continue without self-development. We do what we enjoy and we excel in our field thanks to the knowledge we gain."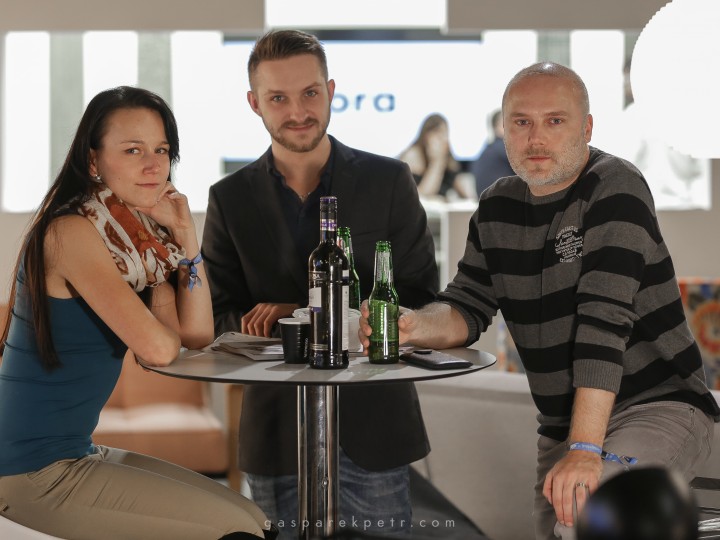 Alax and hardly misses an exhibition. In the Czech Republic, we regularly exhibit at Designblok, at Design Shaker and at the For Interior trade fair, where we present news from the world of design. At the same time, we draw inspiration, study the competition and use these fairs as a stimulus for improvement.
"Each exhibition costs us hundreds of hours of hard work. From the initial design on paper to D-Day itself, when we present our concept to visitors. We look forward to seeing great results, and we immediately embark on other projects with greater gusto."
We at Alax can also have fun. We like to try new things and try to make our work a little more enjoyable. We hold summer and winter sports. Climbers will find rock and wall companions here, while snow lovers will find cross-country skiers and snowboarders. We love good food and drink, which is why we have a good barbecue in the summer and a Christmas party in the winter. 
"We're all different, but we always find a common path, a common activity, common ground, a common language ... That makes us a dream team."
Where to find us?
ALAX is not only a virtual store, but also presents its products and services in its interior studio and stone design furniture store in Prague 8 in Karlín.
In addition to its own range of standard furniture, ALAX also offers you the latest collection of modern Italian, Spanish, German and Scandinavian furniture and design accessories. We focus on the timeless design of top designers and quality comprehensive service for our customers.
The design of the furniture is defined by an original solution based on the given space and the client's wishes.

Clients can communicate and order online or come to choose or consult at the Karlín showroom in Prague. We look forward to seeing you.