INNOVATION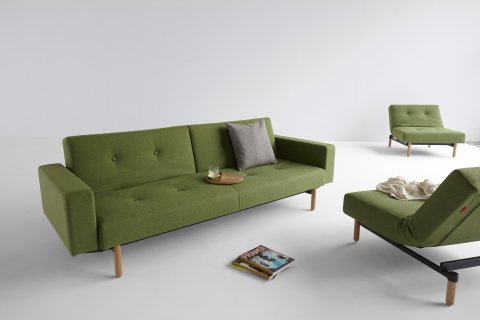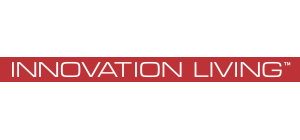 Design seats INNOVATION
Stylish seating


Innovation is a Danish company producing designer seating furniture. It all started in 1971 with a brilliant idea by founder Flemming Højfeldt in the spirit of the flower generation, who designed very original seating bags for the time . As the company continued to grow, it's no wonder that in the late 1980s it reassessed its intentions and began to focus on the production of upholstered seating furniture. As the concept grew, Innovation Living was rewarded with several design awards and engaged in a very fruitful collaboration with the famous Danish designer Verner Panton. Today, the Innovation brand can be said to be the most respected in the field of designer seating furniture. You can also find out more about this brand in our article.



---
Innovation's design history
Not only our design, but also our company values have a clear vision for the future. Innovation Living also boasts a clean environmental profile. All recyclable waste, such as cardboard, plastic, iron and metal, is separated and used in other products. Residual combustible waste is incinerated in low-pollution facilities. Packaging of products is kept to the minimum necessary for safe transport. All of Innovation Living 's employees at its locations in Denmark, China, Ukraine and the USA enjoy the best working conditions. They can feel comfortable and perform at their best.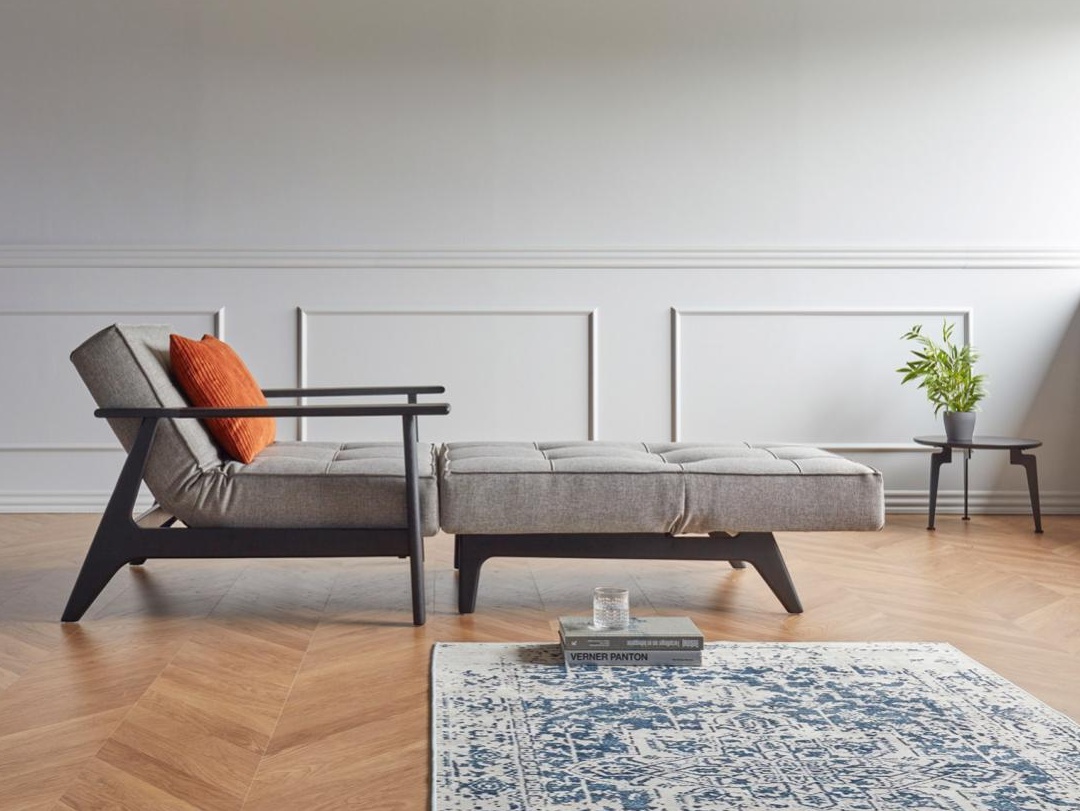 Designers in the team
INNOVATION has its own creative team. The design department is headed by Danish designer Per Weiss, who has worked with the company since 1989 and actively supports his colleagues with all ideas, design and graphics. Mutual inspiration, exchange of experience and the international character of the team guarantee INNOVATION 's steady development and the international success of its functional and stylish design products. Even today, the company's goal is to produce design that is strikingly different from everyday life. INNOVATION wants to create and offer its customers functional and attractive furniture. It is a brand for people who love design.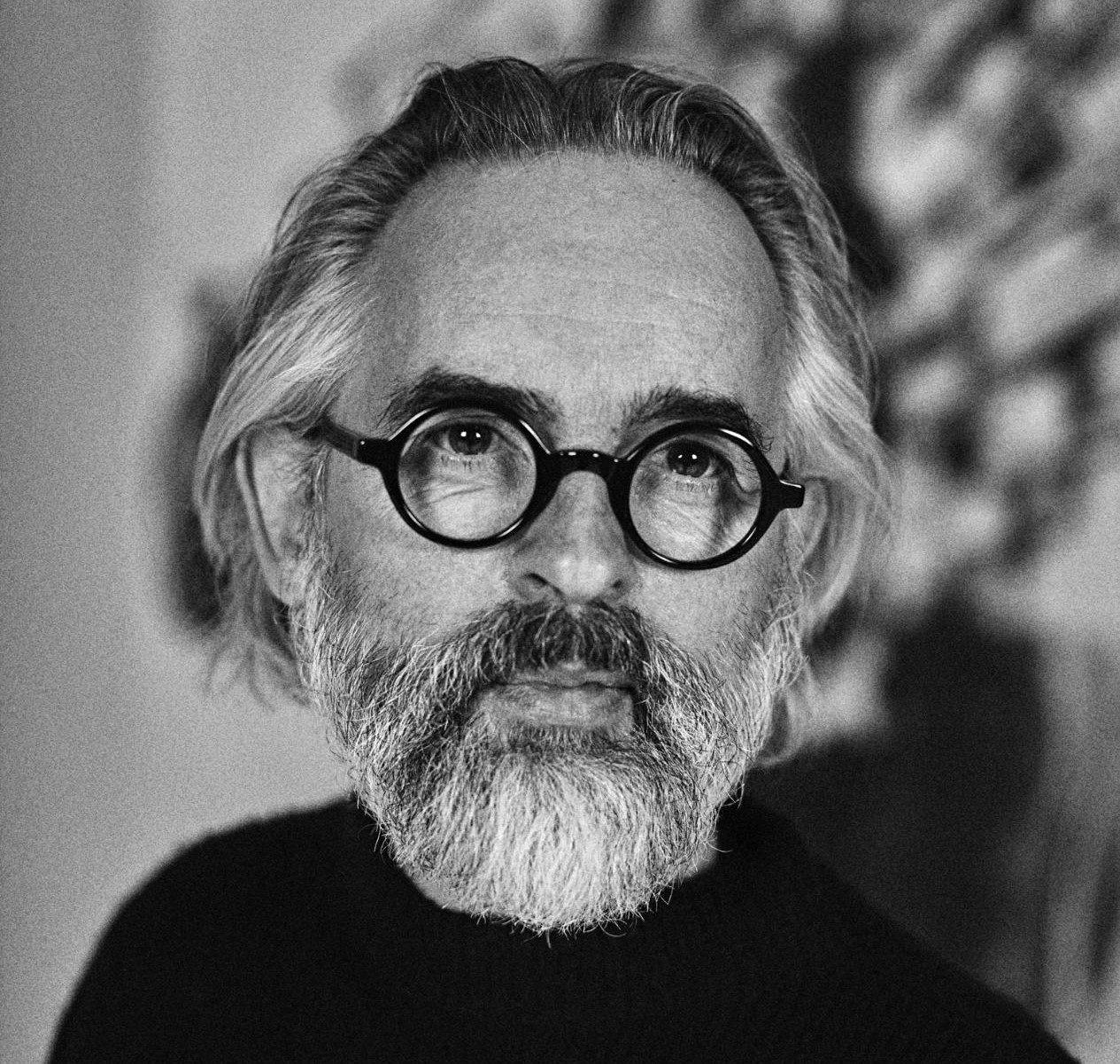 Danish designer Per Weiss is Innovation Living 's Chief Design Officer within the International Design Office. A versatile creative person, he started his career as a professional musician while studying at the Aarhus College of Architecture, but then prioritised his design vision and started working for some of Denmark's famous architects, including Friis & Moltke and Schmidt, Hammer & Lassen. He graduated as an industrial designer in 1988, joined Innovation Living just a year later and has been the driving force behind the company's continuous creative development ever since. Per is inspired by Scandinavian tradition as well as fashion and lifestyle trends. He creates timeless, appealing design.
Innovation Living™ was founded in 1971 in Denmark by Flemming Højfeldt, who still heads the company. Inspired by his personal experiences and the floral hippie generation of the 1970s, he founded the company to produce the then highly original seating bags. In the late 80's Flemming Højfeldt's desire to produce his own designs took over and since then the company has concentrated on designing and producing cutting edge innovative sofas. Flemming has served as founder, owner and industrial designer at Innovation Living for the past three decades.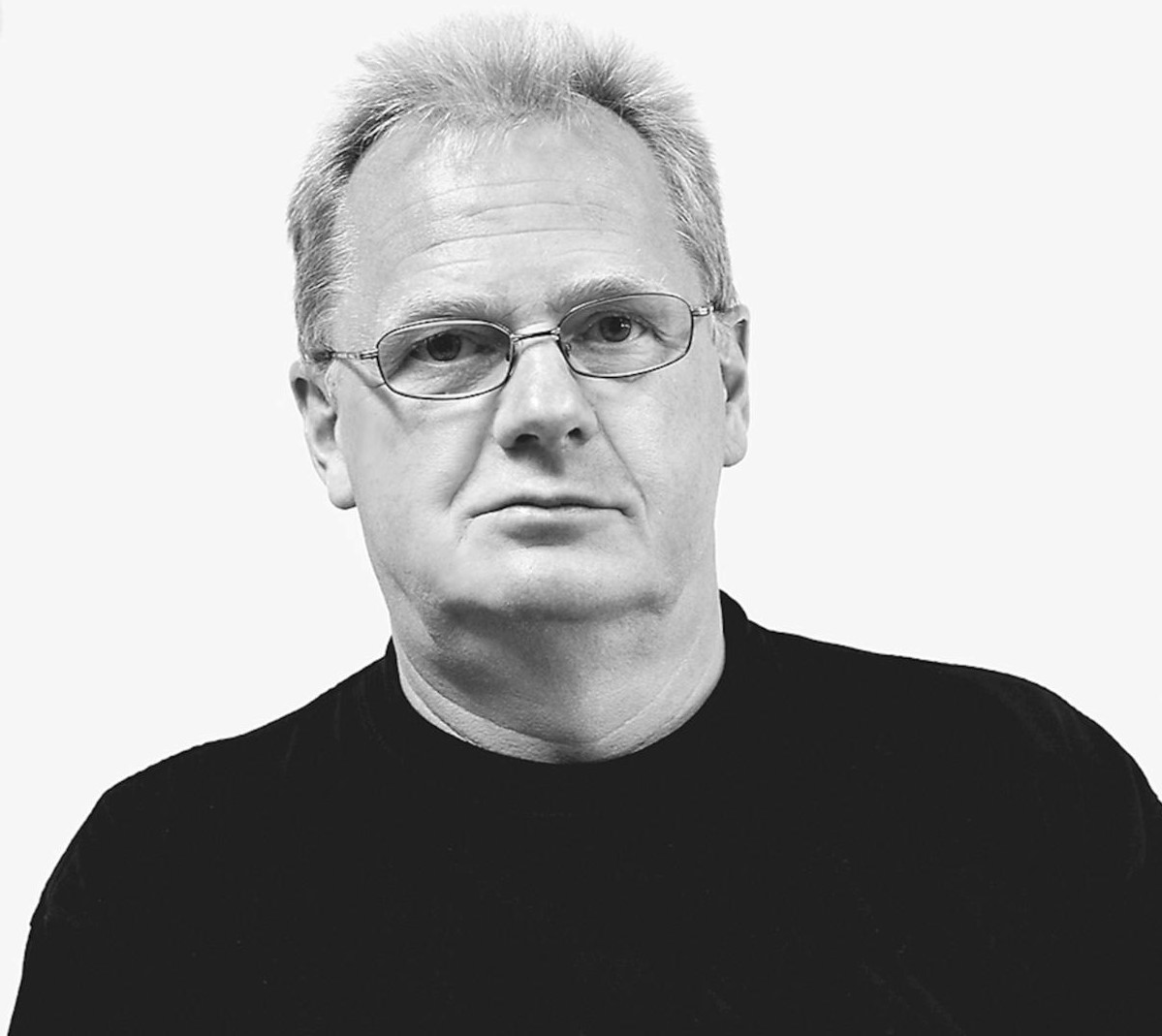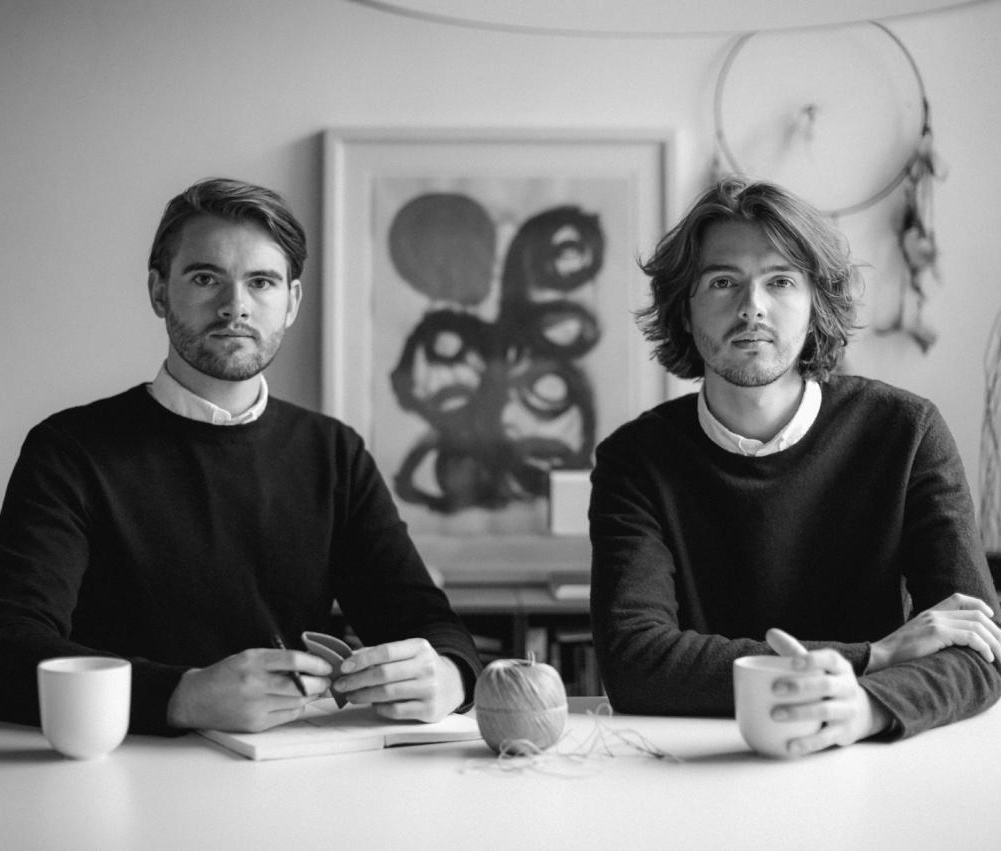 Oliver and Lukas WeissKrogh - two ambitious brothers with a great passion for furniture design. During their childhood, they had the opportunity to travel around the world to experience foreign design and culture. This upbringing gave them a broad knowledge of the furniture industry, design and architecture. Oliver and Lukas WeissKrogh are incidentally the sons of Per Weiss, Chief Designer at Innovation Living, and Anne Mette Krogh, Global Interior Designer at LEGO. In 2012, they founded their own Studio WeissKrogh, where they have since been designing products for various furniture manufacturers, not only Innovation Living, but also other companies such as BOGO and the Frandsen Group. Studio WeissKrogh focuses on designing valuable, carefully considered commercial and environmental products that will make a difference to the end user.
Andreas Lund (left) focuses on creating timeless design in a modern and innovative Scandinavian spirit. For example, he created the Unfurl sofa for Innovation Living . Andreas Lund is currently a teacher at the Royal Danish Academy of Architecture. Jesper Elg (centre) is the director and owner of V1 Gallery in Copenhagen, which is considered a platform for contemporary art. Jesper Elg was previously an active member of the Innovation Design Office and the International Committee of the Danish Arts Council. Peter Henriksen (right) holds a Master of Architecture in Industrial and Product Design from the Aarhus School of Architecture. Peter worked as an industrial designer at Innovation Living in the 1990s, where he helped create several designs.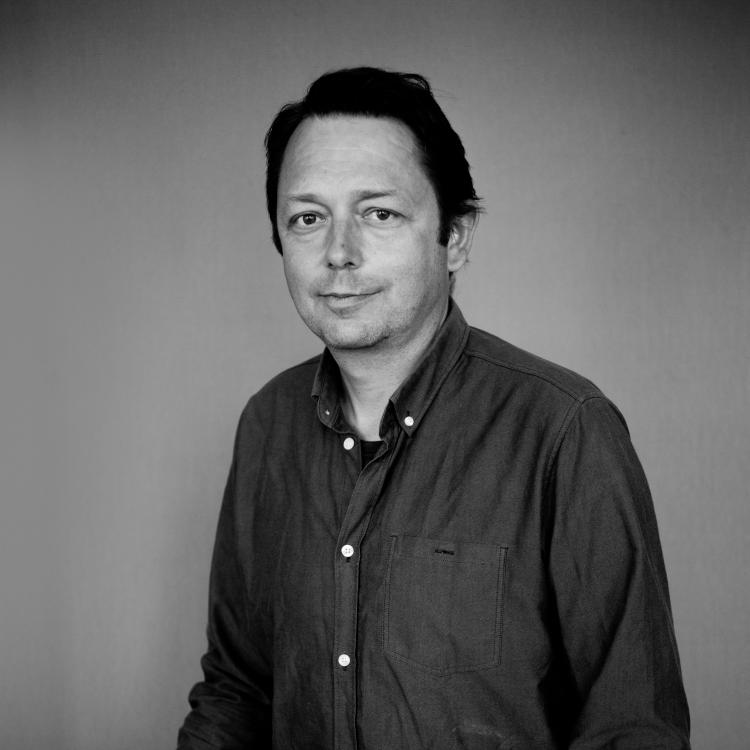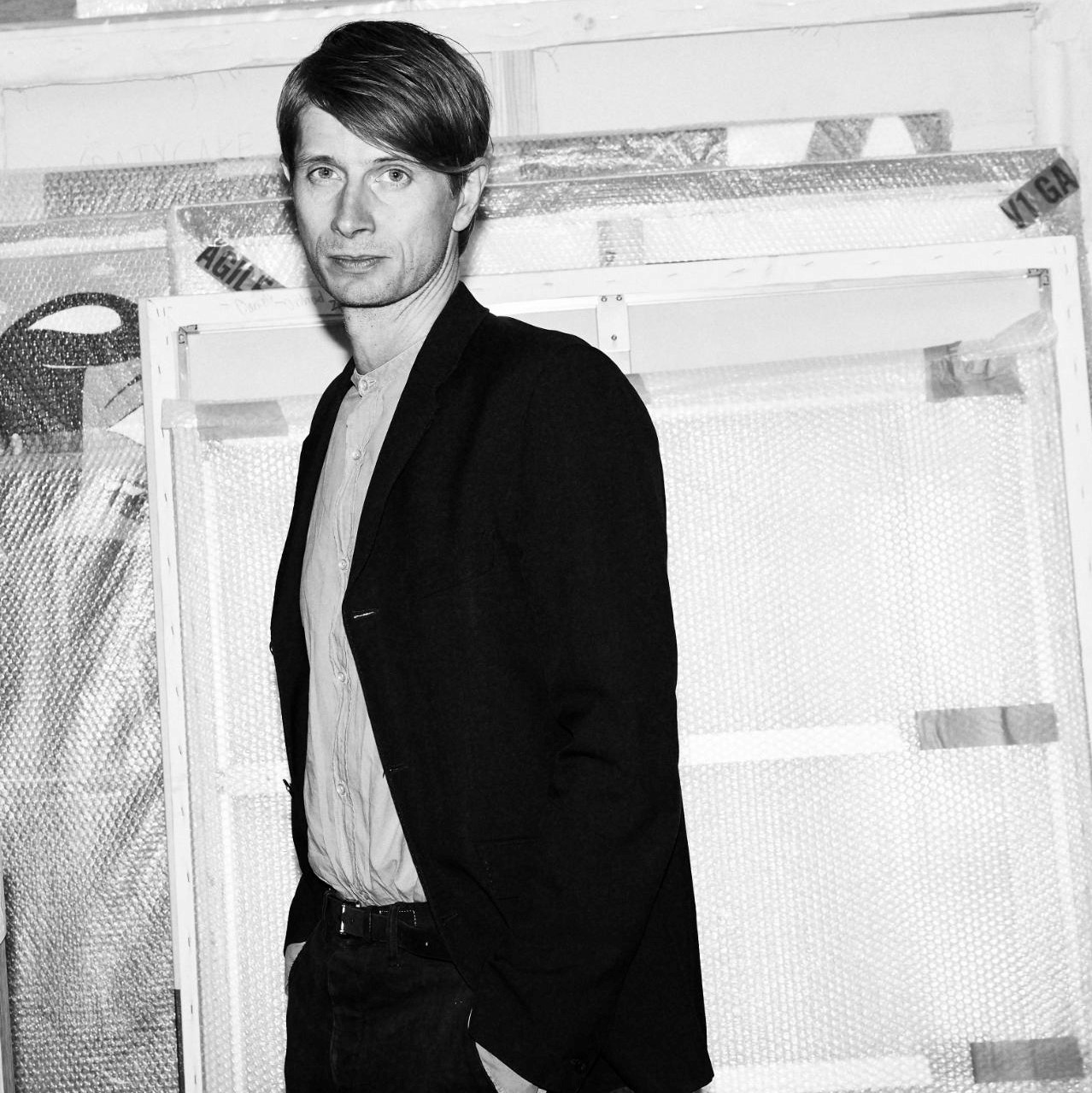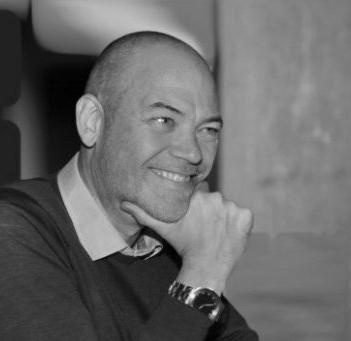 The family company philosophy
Good design combines style, comfort and functionality. Innovation Living is not just a name, it is an expression of the company's core design principle. As a leading global specialist in its product category, with manufacturing and warehouse facilities in Denmark, Ukraine, China and the United States, and distribution in more than 83 countries, the company has a strong responsibility to adapt to local norms, but also to influence them. Innovation buys its raw materials at source, from a vetted supplier, so it has control over the origin and quality of the materials it uses. Since its founding in 1971, Innovation has been an independent , family-owned company where the founding value is respect - respect for colleagues, customers and the environment.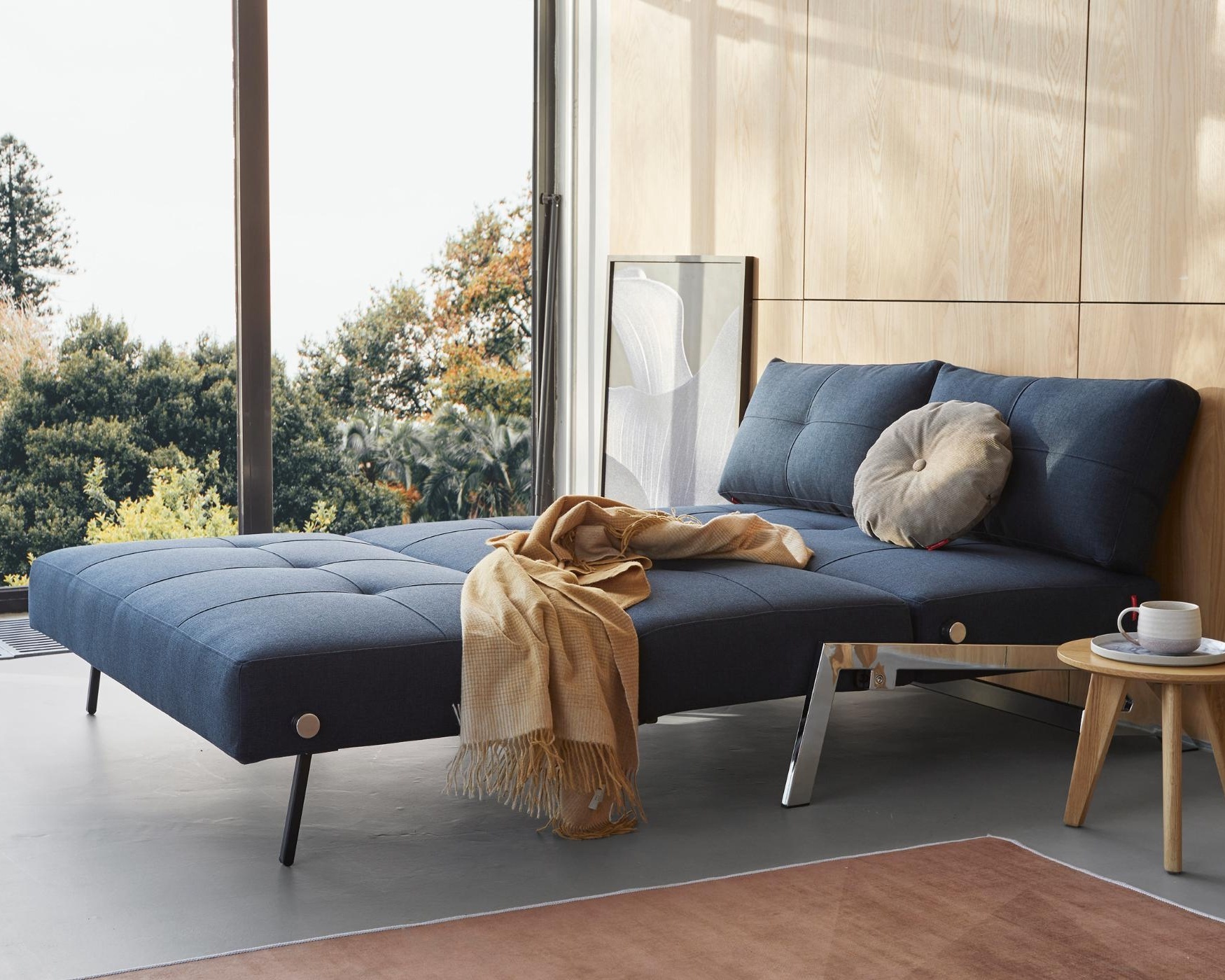 Innovation loves sustainability
Innovation values a sustainable environment - in its broadest definition. That is why all recyclable waste such as cardboard, plastic, iron and metal is separated and used for further production. Residual combustible waste is incinerated in low-pollution facilities. As an international company, Innovation sees it as its duty to contribute to better working conditions and a cleaner environment and therefore sets high quality standards. It is a priority to provide its employees with the best possible working conditions. The production sites in Ukraine and China are continuously audited according to amfori's BSCI Code of Conduct, thus ensuring transparency and good conditions for those who work for Innovation.
Innovation products have a 5-year warranty on all designs and a lifetime warranty on the slats in the sofa beds. Innovation sofa beds are built to last. Quality is at the heart of everything Innovation does. Sustainable design and manufacturing practices have been developed over the company's 30-year history, and they don't compromise on materials or processes, which are undoubtedly related to quality. Generally sofa beds are often perceived as low quality and design unsatisfactory, Innovation Living is busting this myth, ignoring expectations and pushing the boundaries to create compact living. The result is a range of bold, original designs that embrace what Danish design is renowned for: beauty, functionality, comfort and quality. The functional components are based on carefully tested mechanisms and knowledge. As all sofa beds are manufactured in our own factories, direct control and strict quality standards can be ensured. In addition to high internal standards, external audits are conducted to ensure compliance with the highest industry standards.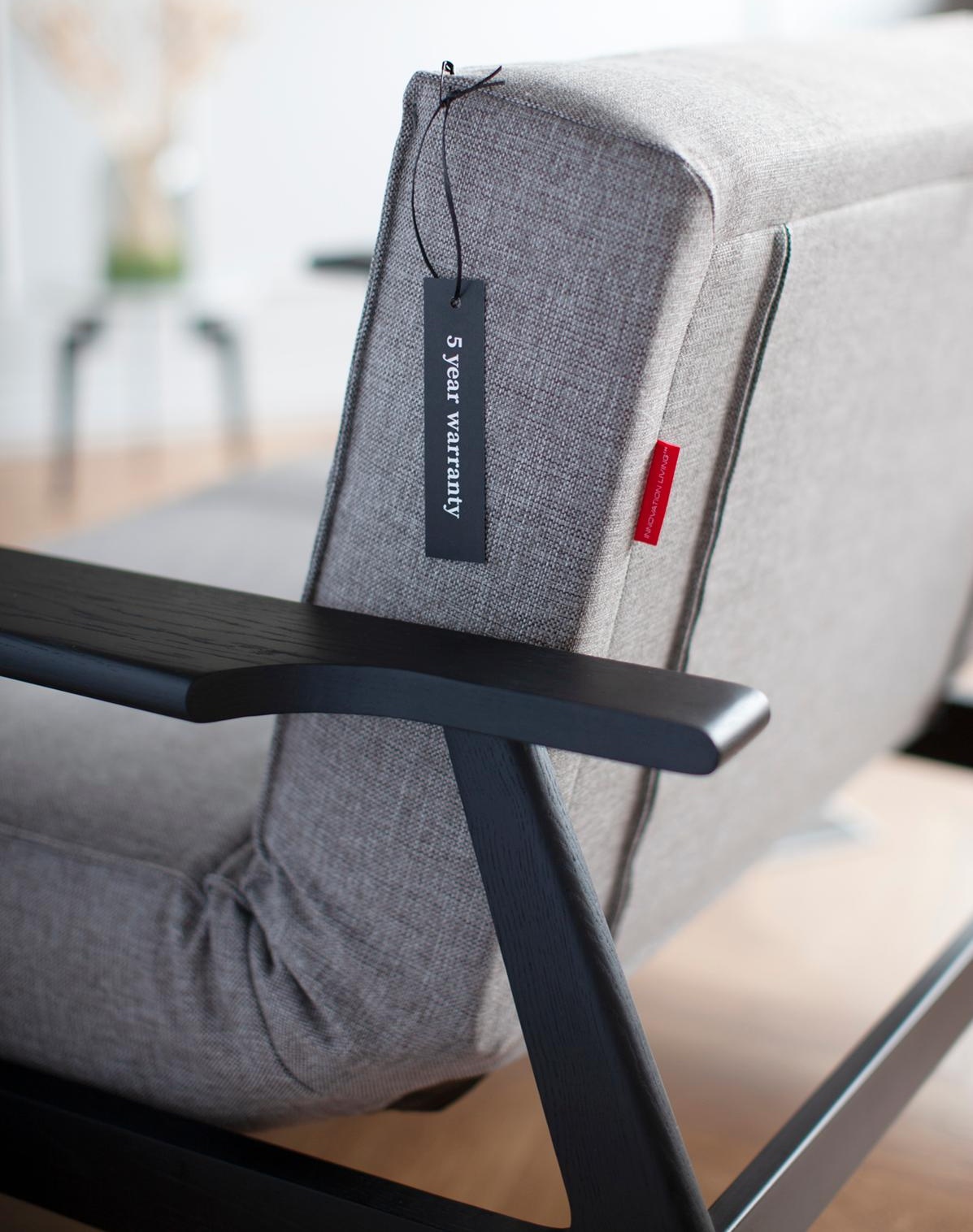 Material & Sofa Bed Technology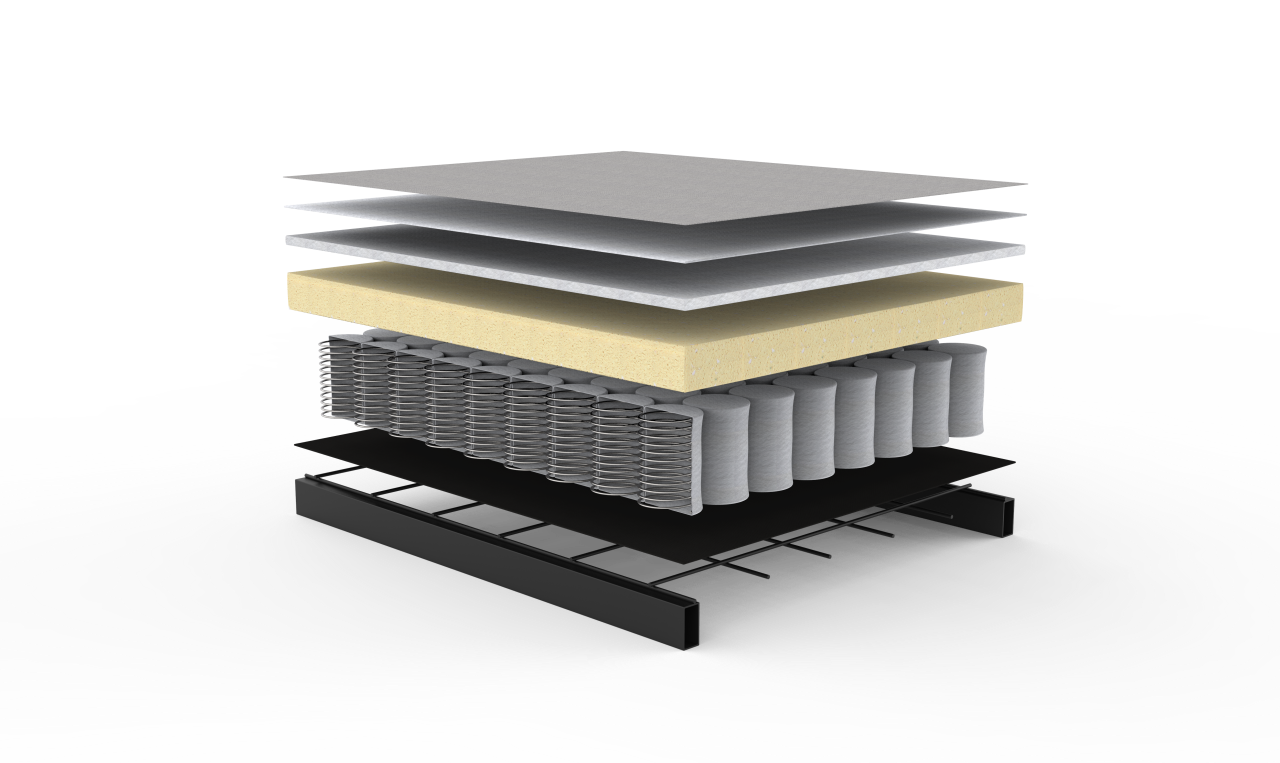 All of Innovation's sofa beds come with comfortable mattresses that provide the perfect balance of softness and support for your body, ensuring a comfortable sitting and sleeping experience. The cushioning effect of the springs provides a great level of comfort to help you relax and sleep comfortably. The springs work independently, ensuring that even two people sharing a bed will have an undisturbed sleep. Some sofa beds feature Pocket Spring Dual comfort technology with an extra layer of hyper soft foam to give these sofa beds extra softness. This extra layer provides soft and comfortable seating on a mattress that is even suitable for everyday sleeping.

Brand ecology
Production must be done responsibly with respect for the environment. Since 1989, Innovation has been flatpacking, maintaining and replacing parts, minimising carbon dioxide emissions during transport and ensuring disassembly and recycling. By planting at least 10,000 new trees each year, it contributes to the balance of the global ecosystem. Always striving to produce at a better price, but not at any price!

As an international company, it considers it its duty to apply sustainable practices and contribute to better working conditions and a cleaner environment for all. All recyclable waste such as cardboard, plastic, iron and metal is separated and used in other products. Residual combustible waste is incinerated in low-pollution facilities. Packaging is kept to the minimum necessary for safe transport. As few materials as possible are used in the manufacture of sofa beds without compromising quality or durability. By using fewer materials, transport costs are reduced. Most Innovation sofas are sold in separate pieces that the consumer can assemble, ensuring that the parts of the sofa bed can be maintained or replaced over the years, ultimately allowing for longer use and less environmental impact.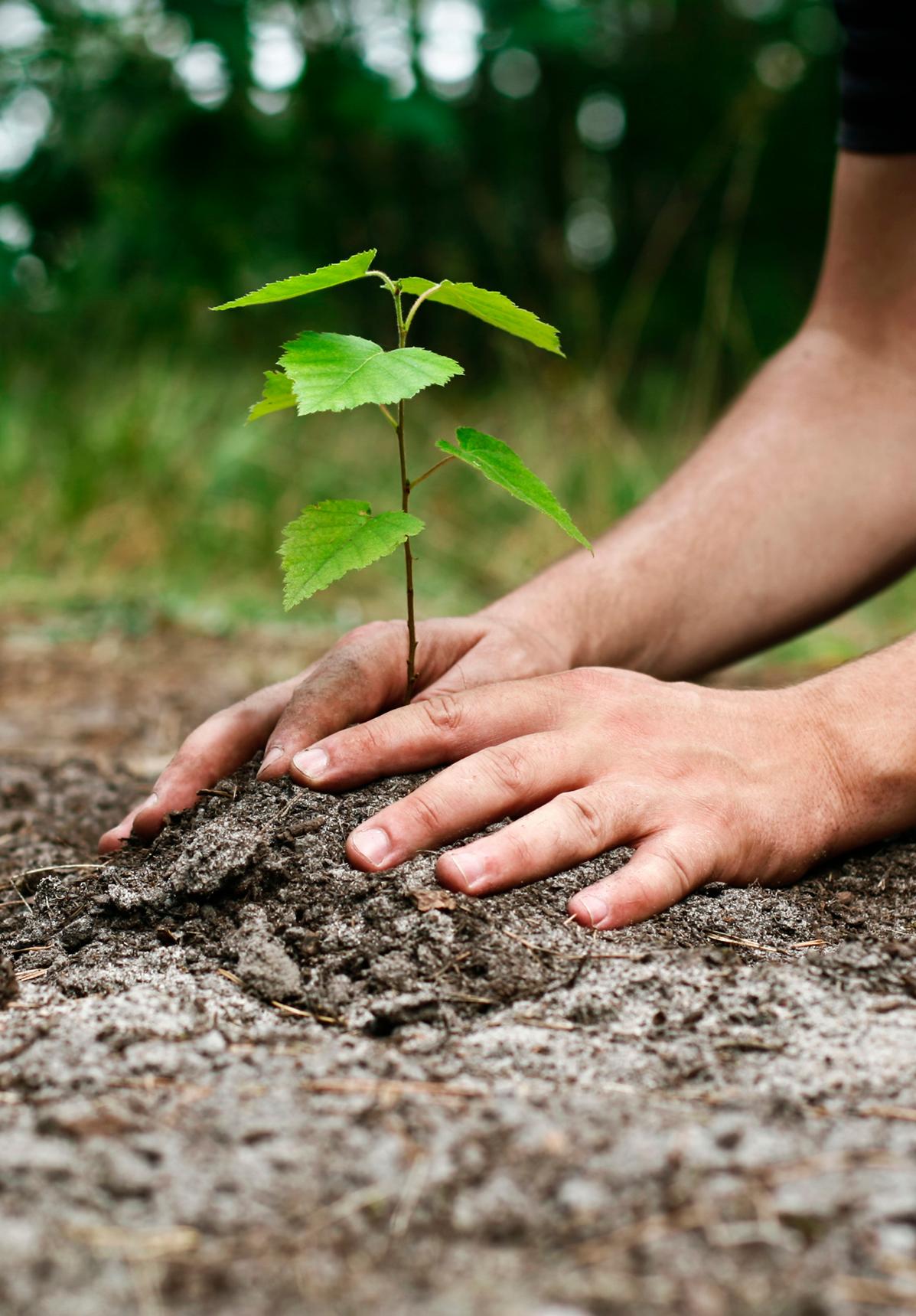 View more
COLLECTION BRIEF 2021 - ENG.pdf
INNOVATION LIVING BLACK LABEL CATALOG 2022.pdf
INNOVATION_ COLLECTION_ BRIEF_2022.pdf
INNOVATION LIVING RED LABEL CATALOG 2022.pdf
Tech_obrazky_rozmery2019.zip
Innovation vzorkovnice 2020.zip