BRINK & CAMPMAN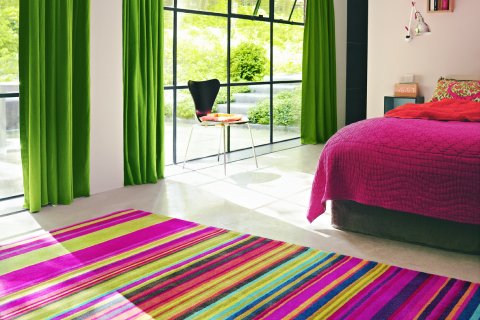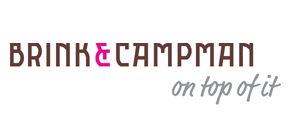 Luxury carpets BRINK & CAMPMAN
Woven, tufted and hand-knotted


Brink & Campman, based in the Netherlands, has been producing high quality carpets since 1897. It has also included several English brands such as Scion, Harlequin and Sanderson in its collections. BRINK & CAMPMAN works with leading designers from the UK. The BRINK & CAMPMAN brand focuses mainly on creating luxury carpets, especially the following three types: Axminster woven carpets, tufted carpets and hand knotted carpets. The company also produces wallpapers and interior fabrics. It is able to combine both modern and classic styles in its products.

---



All Brink & Campman carpets come from their own design studio in Lichtenvoorde. The designers there have already created a number of unique collections. It all starts with high-quality yarns inspired by the latest trends or fascinating technical processes. In addition to the extensive range for its brand, Brink & Campman designs and produces carpets for renowned brands in the fashion and interior design industry. However, the design studio also collaborates with designers from well-known brands, resulting in innovative collections of directly iconic designs that will elevate any interior!

Modern and classic BRINK & CAMPMAN rugs
Over the years, Brink & Campman has come to specialise in several variations of rugs, each with their own unique characteristics and uses. The variety of products stems from the diversity of techniques that have become Brink & Campman's own iconic signature. The techniques the brand works with are as follows: Axminster woven, tufted, hand knotted, hand woven and hand knotted. We will now briefly introduce them to you.
Hand-woven carpets


Hand-woven carpets are a relatively new addition to Brink & Campman. All carpets produced in this way are characterised by the flat weave technique, each with its own unique identity. The elegant, robust Marble and Cobble rugs, for example, are made from thick, felted wool yarn, which is used in rich shades for both. The latest addition to the hand-woven carpet range is Atelier. Design studio Brink & Campman has developed a technique that makes the look of these rugs truly unique. The so-called double weaving technique allows the rug to give off large open weave structures, while at the same time the woven backing ties the entire rug together. Carpets woven in this way stand out for their stability and strength, which also gives them a modern look. The entire production process is free of synthetic adhesives.
View more
Orla Kiely brochure '21-'22.pdf
Sanderson '21 brochure.pdf
Morris '21 brochure.pdf
B&C catalogus 2022.pdf
Scion Catalogus 2020.pdf
Ted Baker 2020.pdf